Get the right size in first try!
- Makes shopping feel like a walk in the park
On this page you will find where you need to measure to ensure you order a vest that fits.
There are a couple of things to keep in mind when ordering a vest.

Do I want patches on my vest, and if so where? Have the vest got the needed space the rigth places?

How much clothes do I want to carry underneath the vest? The size you need may vary depending on how much you carry underneath

Add 5 cm to your chest measurement if you want a loose fit

If you are a large Biker with a big belly. We advise you to measure the biggest part arround your stomach and use wich measure is biggest, stomach or chest, to order your vest

We measure our vests by laying them down flat on a table. We make sure to flatten our vest completly and then we measure them like the pictures below.

When you got your chest measurement you can compare it to our measured sizes on our products. Divide your measured circumference by 2 to compare.



How to do the accurate measure
Meassure with measure tape in cloth. Do NOT use the metal ones. Its inacurate... In case you do not have any other measurement tape, we advise you to use a string of threat or something like it. Use it to measue around your chest and then measure the string afterwards.
When measuring we advise you to only put on a thin t-shirt. When measuring your chest you need to relax your arms and and get the measuretape/threat up in the height of your armpit and measure all the way around your chest.
You can see all the sizes and their measurements by clicking on measurements when viewing on of our vests.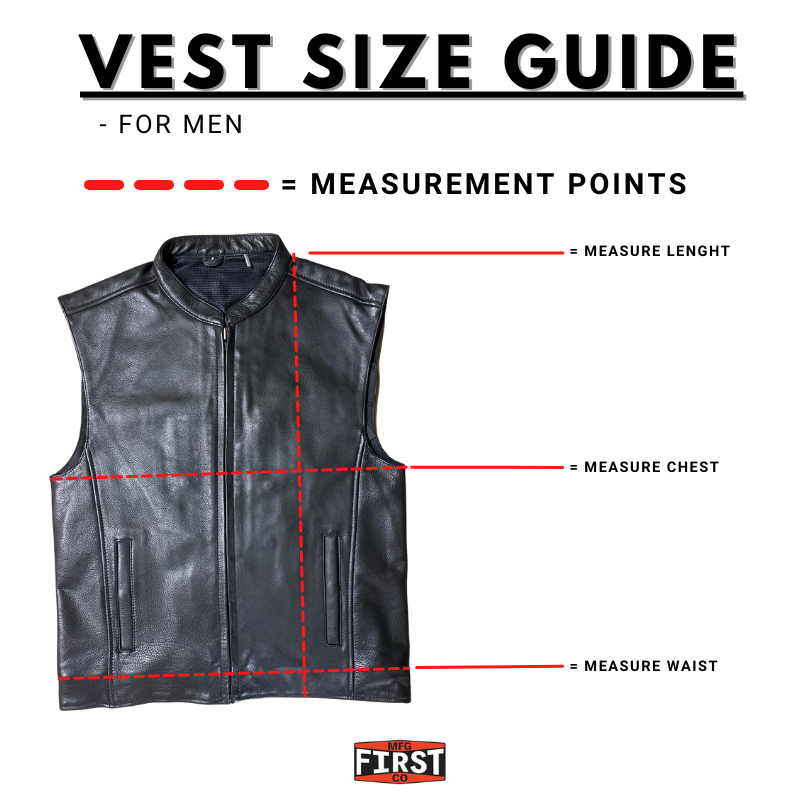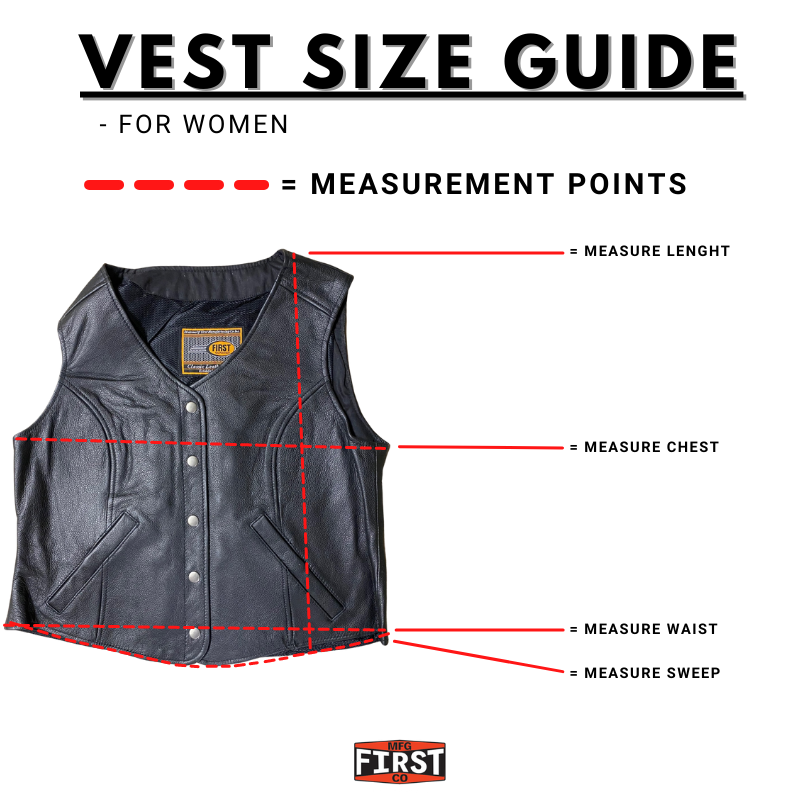 In case you still have some questions reguading the measurement - Feel free to contact us on Info@bikervest.dk